What appeared to be 3 million dollars was placed between panes of glass treatd with 3M bullet proof coating. This stunt generated millions in earned media.
Theatre stunt during cervical cancer week.
The Vancouver Canucks needed a way to engage the casual fan, and remind them that hockey is fun. We took the in-game experience to the streets, and created the 'Fanboni'.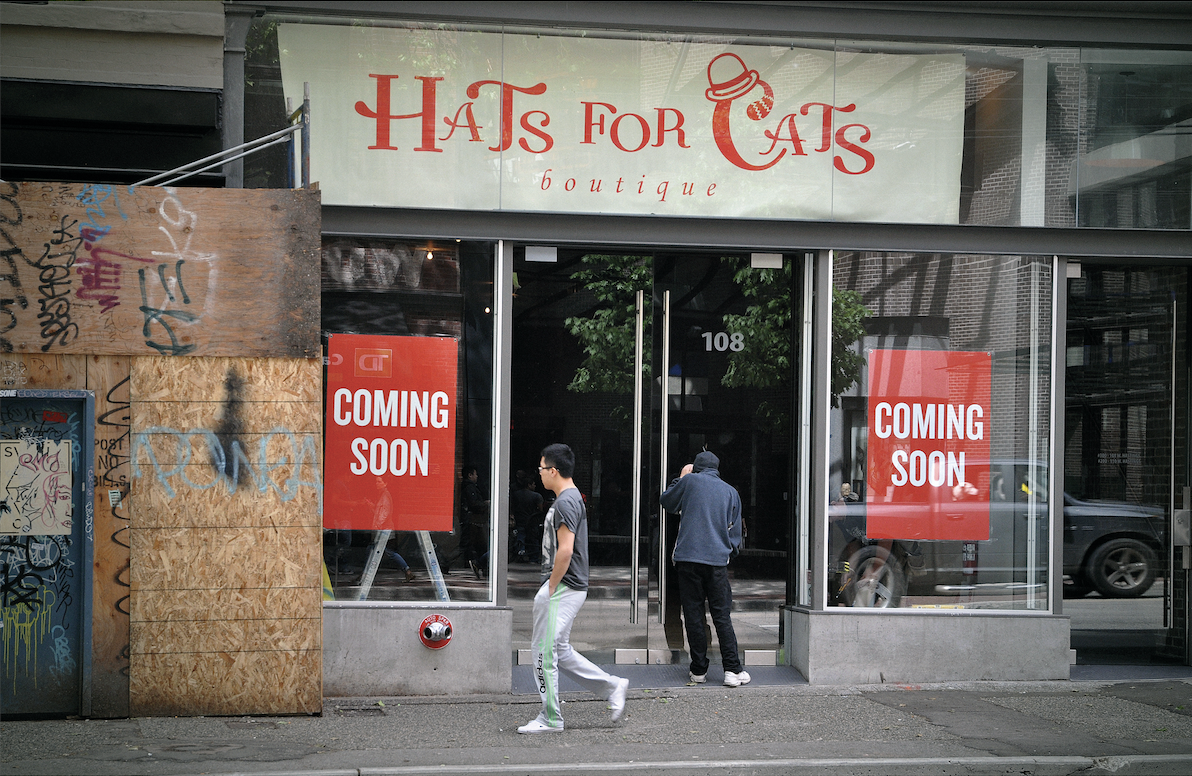 Noodlebox asked us to give them a simple coming soon sign. Instead we gave them a series of coming soon signs from unlikely businesses. They provided something fun for people to share, and brought a lot of attention to the newest location.

Posters were stenciled with a clear, scented adhesive, much like fly paper.
Over time, trapped insects revealed the Orkin logo in the stenciled areas.
Grocery divider weighted with lead.